Choosing the Right Liner Matters For Your Family!
Choosing the Right Liner Matters!!
With a seemingly endless amount of liner patterns to choose from, you've probably asked yourself, "how do I choose the best liner for my pool". Choosing the right liner for your new or existing swimming pool is one of the most important decisions you will make when planning for your new pool as it will affect the appearance of your pool.
Now you can see how any Loop-Loc Luxury Liner or pool cover will look in a swimming pool with "Mirage" our online pool visualizer. Choose a pool shape, paver color, liner pattern or cover color – it's simple and fun.
Dress up your backyard with one of our many designs to choose from.
Whether you would like to update the look of your current in-ground pool or enhance the beauty of a new pool, our luxury pool liners are the perfect choice, and we offer more stunning exclusive patterns to choose from than any other manufacturer!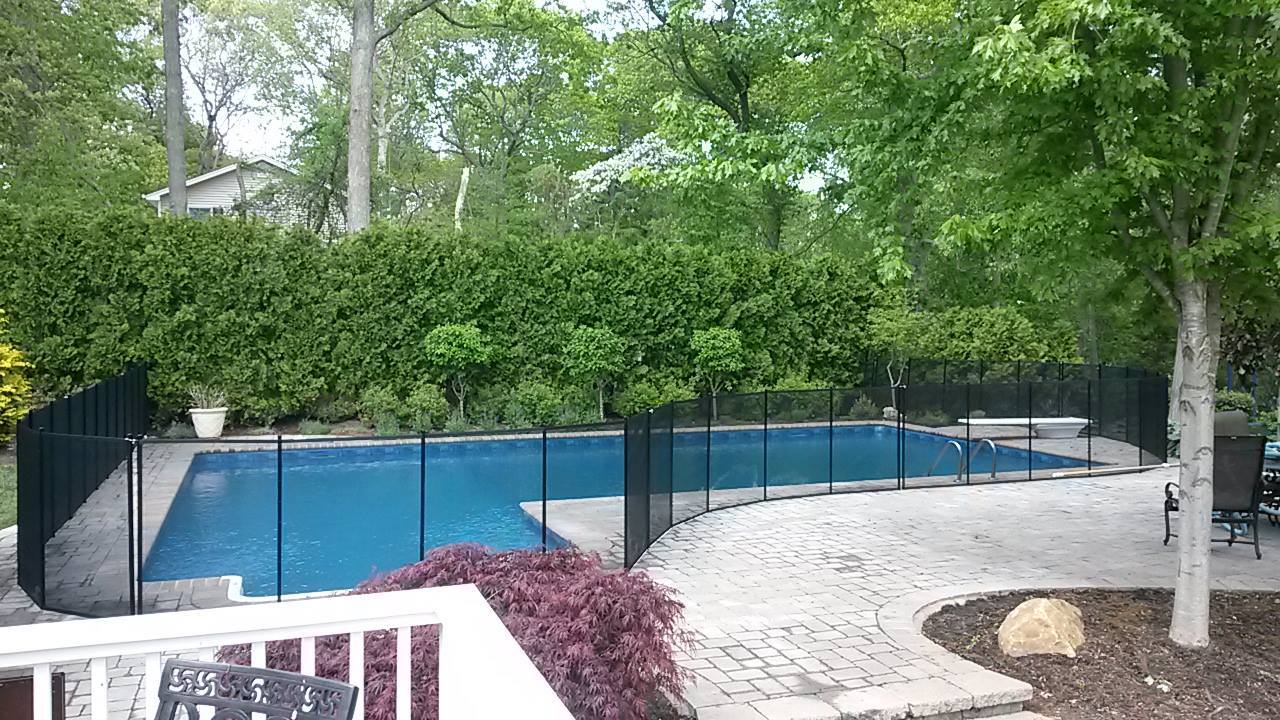 New Exclusive Pool Liners Available
We are so excited to announce that making your dream backyard has gotten even better with our new luxury pool liners: Windermere Lake, give your pool a dramatic effect of the rocky and windswept shores can now be yours with this beautiful ocean inspired design. Lastly Rutland Waters, The varying Gray tones of these tumbled rocks provide a unique contrast to the beautiful blue water which will make your pool a true centerpiece of your backyard.
Don't Forget Water Safety
While swimming is enjoyable and great exercise, it is important to remember that we must be cautious and careful around pool and any open bodies of water. Using multiple layers of protection like Baby-Loc Removable Pool Fencing and Swim lesson for all that need are a great start. That's why Loop-Loc is proud to partner with Saf-T-Swim this summer. Saf-T-Swim provides personalized, private swimming lessons on Long Island, to help people of all ages develop respect and love for the water.
Swim lessons are a great way to empower children to learn life-saving skills that allow them to make lasting memories in and around water – safely. Saf-T-Swims progressive swimming lessons prioritize proper technique and essential water safety in comfortable, warm-water pools that inspire confidence and fun.
Visit Saf-T-Swim's website today for additional information and to see which class is right for you. Swimming lessons are available for all ages and abilities, from beginners to competitive swimmers.
Loop-Loc's Baby-Loc Fencing combined with Saf-T-Swim's lessons will help ensure the safest environment for your backyard.